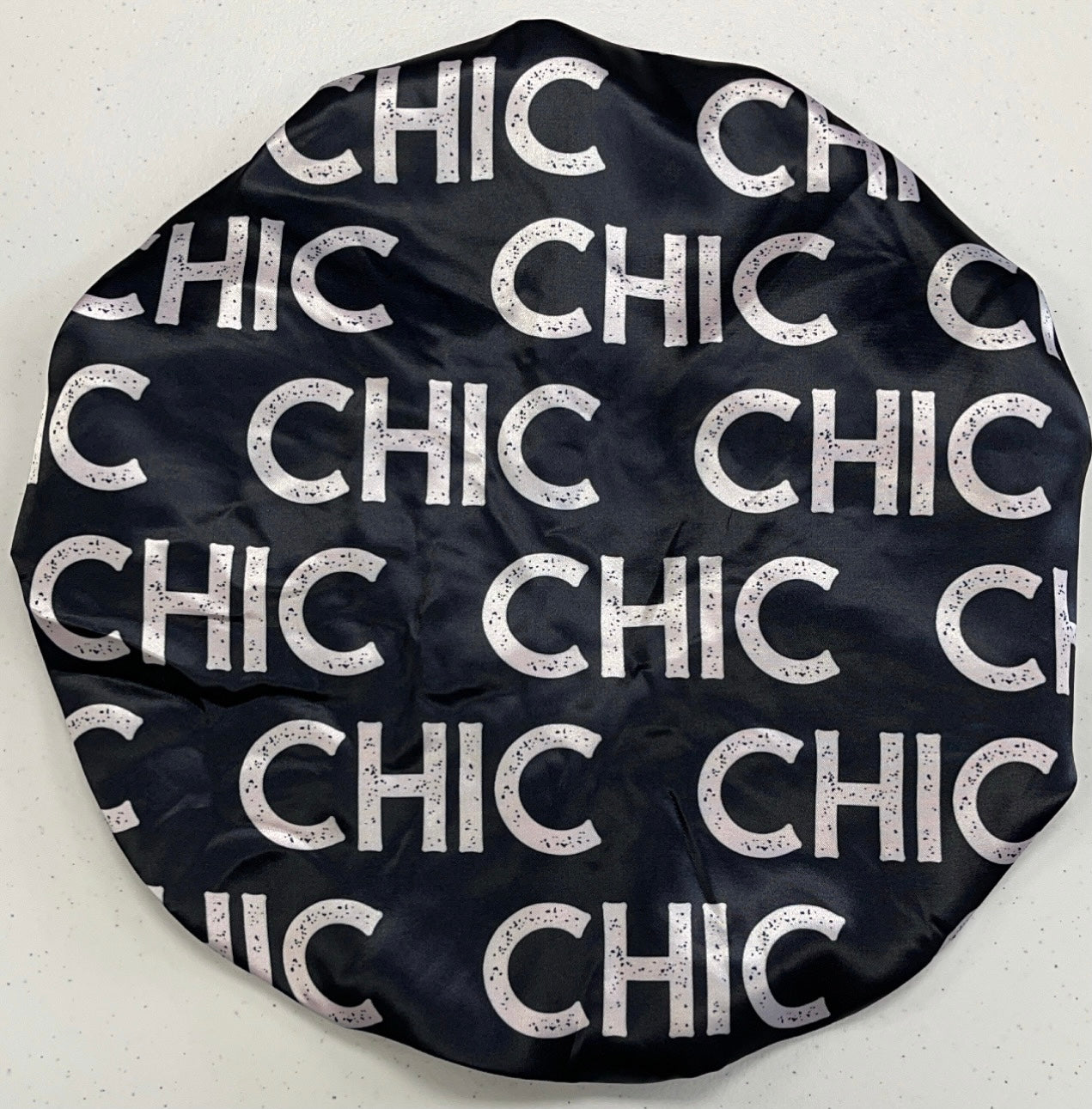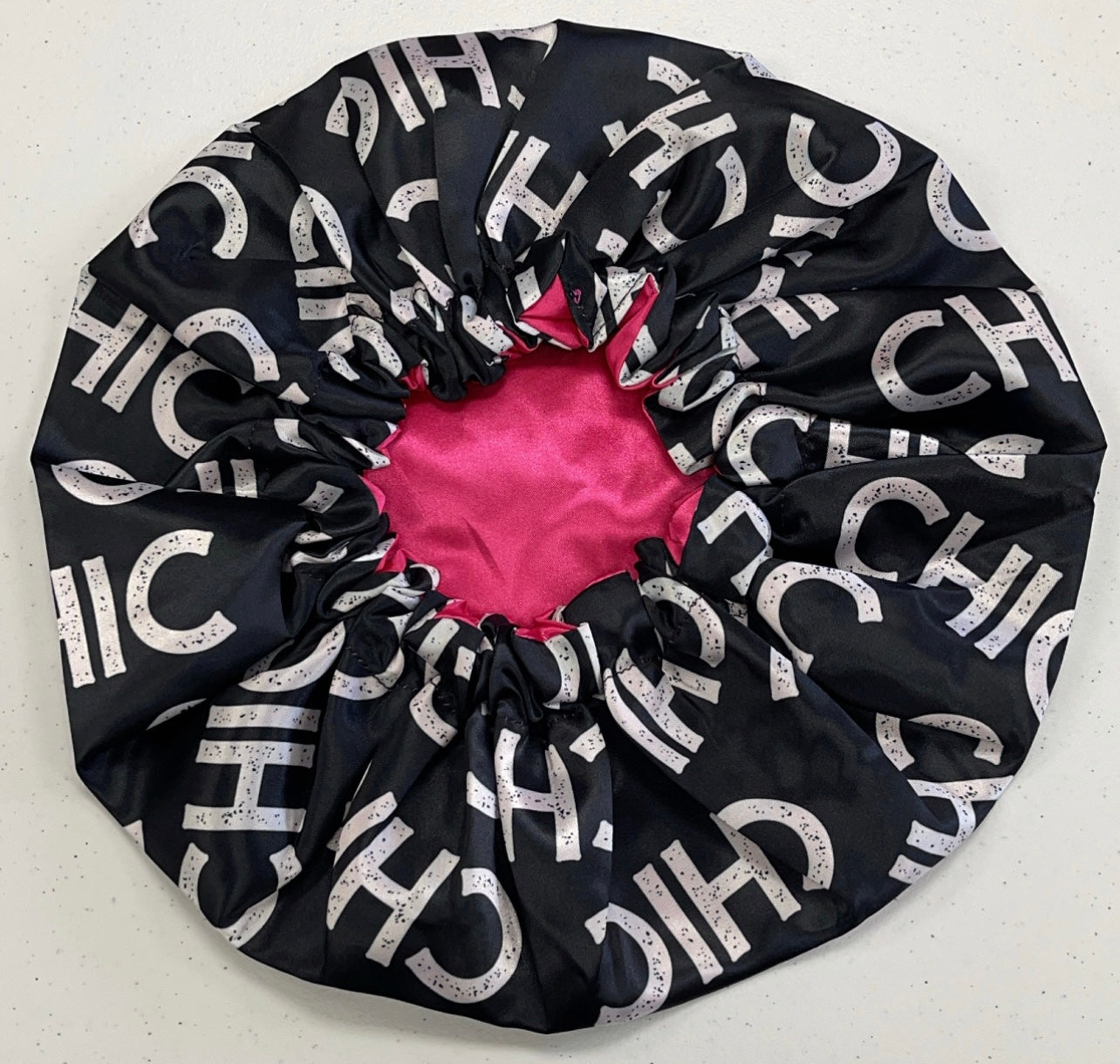 Because we keep it Chic from day to night! 
Chic distressed logo 
Satin bonnet 
Elastic seal 
Reversible pink satin interior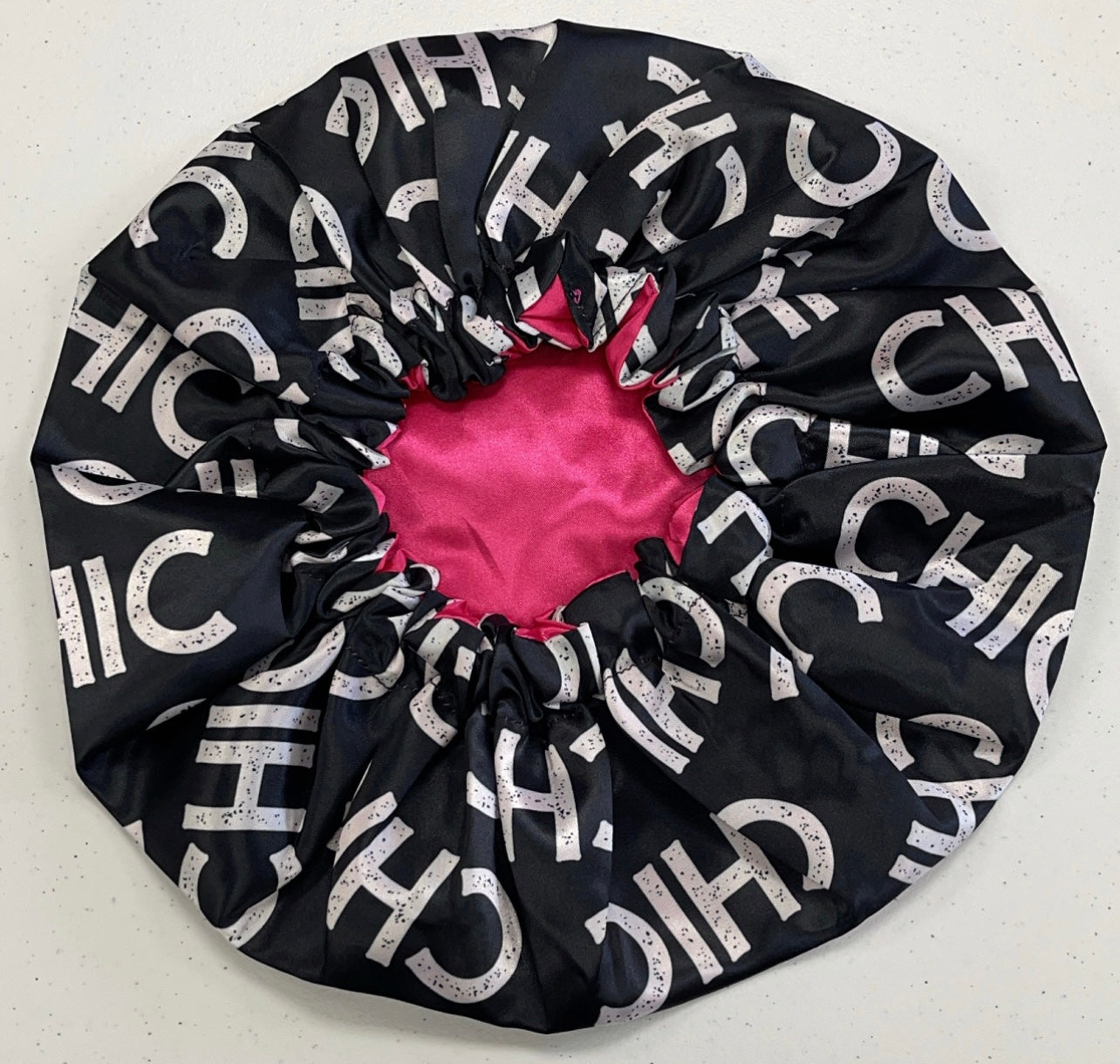 Butter soft
This is very soft, however, it does not stay in place overnight
Love it!
I just received my bonnet last week and I love it! It actually stays on all night! My hair is still soft and silky when I wake up.
Chic Bonnet
Good quality and love the design.
Chic bonnet
Now If I did wear bonnets in public it would be this one. It's made with great quality. The chic print and pink satin detail is worth the price.